What are your "hot buttons"?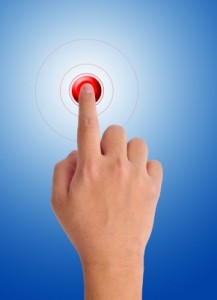 Do you still remember the feeling when you accepted your current role? Just pause for a moment, sit back and try to recall where you were, what you saw, what you heard and what your feelings were…….. I bet it was some mixture of excitement, happiness, self-assurance, and perhaps relief. So, just hold onto this memory we will come back to it later on.
I used to believe that I was a rational human being. That I made my decisions based on a well-thought through calculation of pros and cons. Especially the important ones, like who I was going to marry, what house I was going buy and what job I was going take. Oh, boy! How wrong I got it so often. I could not have been further from the reality! The truth is that we are very much driven by our emotions. Whether we like it or not, it is the emotion that sends us into a motion. So, whatever your state of mind it will fuel your action and your behaviour. And everything you do is a means to fulfill your values. Here is an example, so you can understand better what I mean.
Let's say one of your values is work/life balance. So, when your boss comes to your office at 4:55pm and asks you to complete an urgent task your reaction (action or behaviour) will depend on how strong that value is and if there is another value that will override the work/life balance one. Possibly you might value to be recognised. What happens then these two values will be in conflict. So, you might complete the task in order to fulfill your value of recognition because that is of higher importance to you. But you will probably be angry at yourself or your boss that you got home late that night. So, when you open the door you kick your dog, yell at your kids and growl at your spouse. Or you decide to resign.
All this quite often runs on an unconscious level. So, we are very much driven by something we do not even realise exists. Hence, we have no control over it. I know this is a bit wordy introduction to this article but I just needed to ease you into the following exercise. You want to know what your hot buttons (alias values) are, don't you?
Need more information? Here are a couple of examples why it is good to know your values:
you will be more in control of your actions and your emotions (won't yell at others for seemingly no reason)
you will make better decisions such as "stay or go" or "take this job or not"
you will be more aware of what you need to do to feel good
you will be able to find more than one way to fulfill your values rather than doing the same thing over and over
Now, here is the exercise:
Do this at home when you have at least 30min of quiet time, just for yourself. Take a blank sheet of paper and a pen and get ready.
Step 1
Go back to the start of this article and recall the time when you accepted your current role. What were the feelings? Then, ask yourself the following question:
"What is important to me in the context of my career/work?"
And list all values that come up. It could be just a single word or a phrase. Keep going until you hit a blank and cannot come up with anything else.
Step 2
Now, go through your list and rank the values.
The question you ask yourself is:
"As I look at this list, what's the most important to me in the context of career/work?"
"What's the second most important" etc.
You rank the values the way you want them to be NOW. Not next week or next month or next life. NOW!
Step 3
This step is a reality check. Be brutally honest with yourself and assess how each value in order of importance is fulfilled at this moment, at this current role. Put a percentage next to the value. 100% is fulfilled and 0% is not fulfilled at all.
Step 4
Go to the values with the lowest percentage, think about what options and choices you have and then, decide on what action/s you take to get that value fulfilled.
This is also a very useful exercise when you get offered a promotion or when you go for an interview for a new job. It will help you to make the right decision whether the next move is aligned with your values. Make sure you consider values of the new company and/or your new boss! Lastly, remember that our values change over time. So, make sure you regularly update the list.
Additionally, you can do this exercise for any area of your life – such as relationships, friendships, health & fitness, home, finances, spirituality, education. Just anything!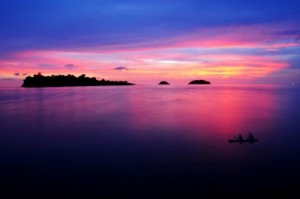 May your value compass take you to your dream waters!